HOME
About Us
County Line Stone is a 3rd generation family owned and operated limestone quarry in Western New York. Established in 1959, we are one of the few remaining family run quarries in the region and take great pride in ensuring that customer satisfaction and product quality come first. Our location allows us to serve both the Rochester and Buffalo area markets and we ship materials to Monroe, Erie, Cattaraugus, Chautauqua, Allegany, Wyoming, Genesee, Livingston, Orleans, and Niagara Counties. We specialize in crushed limestone, hot mix asphalt, landscape boulders/ rip rap, and high calcium agricultural lime.
All of our products are approved for use by the NYSDOT and meet or exceed the New York State and Federal specifications. Please do not hesitate to contact us regarding pricing, material recommendations, or special requests.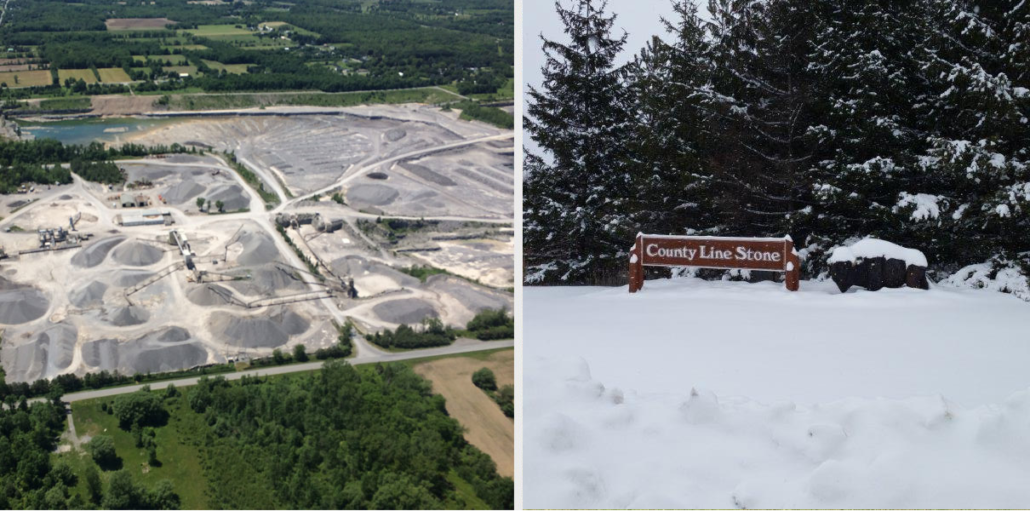 Location
Located on the boarder of Erie and Genesee Counties we are ideally suited to supply materials to the entire Western New York Region. We are located at 4515 Crittenden Road and have entrances both on County Line and Crittenden Road.
Coming from the West (Buffalo Market): 4515 Crittenden Road Entrance
• We are located 2.3 miles south of Route 5 (Main Street) and 1.5 miles north of Route 33 (Genesee Street)
Coming from the East (Batavia & Rochester Market): 9100 County Line Entrance
• Take Route 77 (Allegany Road) to Cohocton Road. Take Cohocton until it ends and turn left on County Line Road. Our entrance is 1500 feet ahead on the right.